Who is Hannah Bayliss Photography?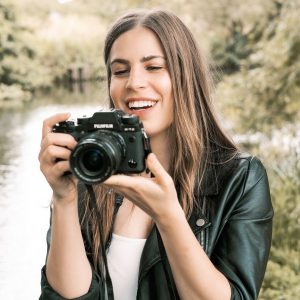 Why hello there! I'm Hannah, a humble photography person based in Redditch, Worcestershire.
I've loved photography ever since I took a disposable camera on a school trip to Dudley Zoo when I was 8 years old.
Mightily impressed with my photographic efforts, I brought a sparkly red photo album from the pound shop so I could treasure the memories forever.
I still possess that photo album and have stumbled across it a couple of times over the years. As you can imagine, it's full of grainy images of giraffes and blurred pictures of smelly children, aka my friends at the time.
Whilst those photos were far from awe-inspiring, they always manage to transport me back to that time of my childhood.
Looking through the sparkly £1 album, i'm reminded of what a scorching hot day it was, my sheer excitement of being outside the classroom and how an elephant furiously squirted water over my smelly friends.
So, with that in mind, I would love to help YOU relive some magical memories!
Whether you're after wedding snaps, family, baby or pet portraits, please click the contact link to get in touch.
I love doing outdoor photoshoots but I also have my own studio space in Stoke Prior, Bromsgrove, so can cater from everything to autumnal woodlands scenes to crazy cake smashes!